Kids Need More Opportunities for Exercise
Answer the Call with a NinjaTrix Kids Gym Franchise - Offer An alternative to traditional youth sports
Reasons to Offer the NinjaTrix Curriculum
Every year, schools grapple with tighter budgets, resulting in a decline in elective courses, especially physical education. This shift often sees our younger students more bound to desks than basking in youthful play.
The NinjaTrix curriculum presents an invigorating approach, standing apart from the youth wellness franchise opportunities commonly found in the market today. Embracing a NinjaTrix Franchise in your community not only offers distinctive value but also gives you an unparalleled edge in the novelty it offers to kids and their families.  
Why A Kids Gym

Franchise Opportunity?
Because for numerous parents, it's disheartening to see their children without ample avenues to channel their energy and maintain good health. Especially in an age when kids more commonly run to the video game console after school than to the playground. Many parents find themselves at a loss. Longing for the days when parents had to force their kids to come inside, Not chase them out. 
Parents are willing to pay a premium for their kids to have:

This is why we've built a kids gym franchise.business model that combines three popular fitness curricula to create one outstanding fitness program. Engineered to peak the interests of today's youth: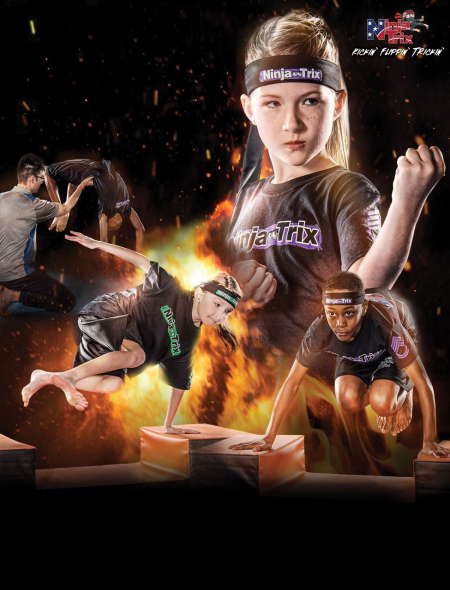 Foundational martial arts skills taught in a safe, fun, and challenging environment for kids.
Running, jumping, and climbing through obstacles at a high-rate of speed, just the classic fun children love! 
Tumbling skills to increase body awareness, balance, coordination, and strength. Your little ones will be on their way to an amazing body. 
Join a Booming Kids Franchise Industry:
The population of kids exploring youth wellness activities beyond the the traditional path of youth team sports is growing. Many kids today are driven by a passion to succeed rather than the desire to defeat.
The competitive landscape is changing and many single unit owner operators and multi-unit investors are cashing in on franchise opportunities that offer something different to parents who are searching for alternative ways to keep their kids active and healthy.
Need Even More Reasons to Join Us? With NinjaTrix, You Can...
We'll coach you through every aspect of your NinjaTrix kids gym franchise opportunity! Are you ready to join us?