Kids Gym Franchise: Change Lives with a NinjaTrix Opportunity!
Offer One of the Greatest Combinations of Sport Disciplines and Build an Exciting Martial Arts Franchise
You're Going to Flip Over Our Kids Gym Franchise Program
The opportunity to make a positive impact on the surrounding youth cannot be overstated. At NinjaTrix, we take pride in providing a fitness curriculum that lifts kids up, literally and metaphorically! 
Through martial arts, parkour, and gymnastics, young Ninjas learn the power of physical fitness and agility, while acquiring confidence, discipline, and respect – life lessons they will carry with them always.
Developed from decades of experience, we have created a strategic franchise program to help enthusiastic, community-minded business professionals bring NinjaTrix to kids and families in their areas. 
This is a rewarding opportunity for those with a passion for working with and coaching the youth of America. Empower kids while building something incredible for yourself.
We invite you to learn more about the NinjaTrix kids gym franchise opportunity today.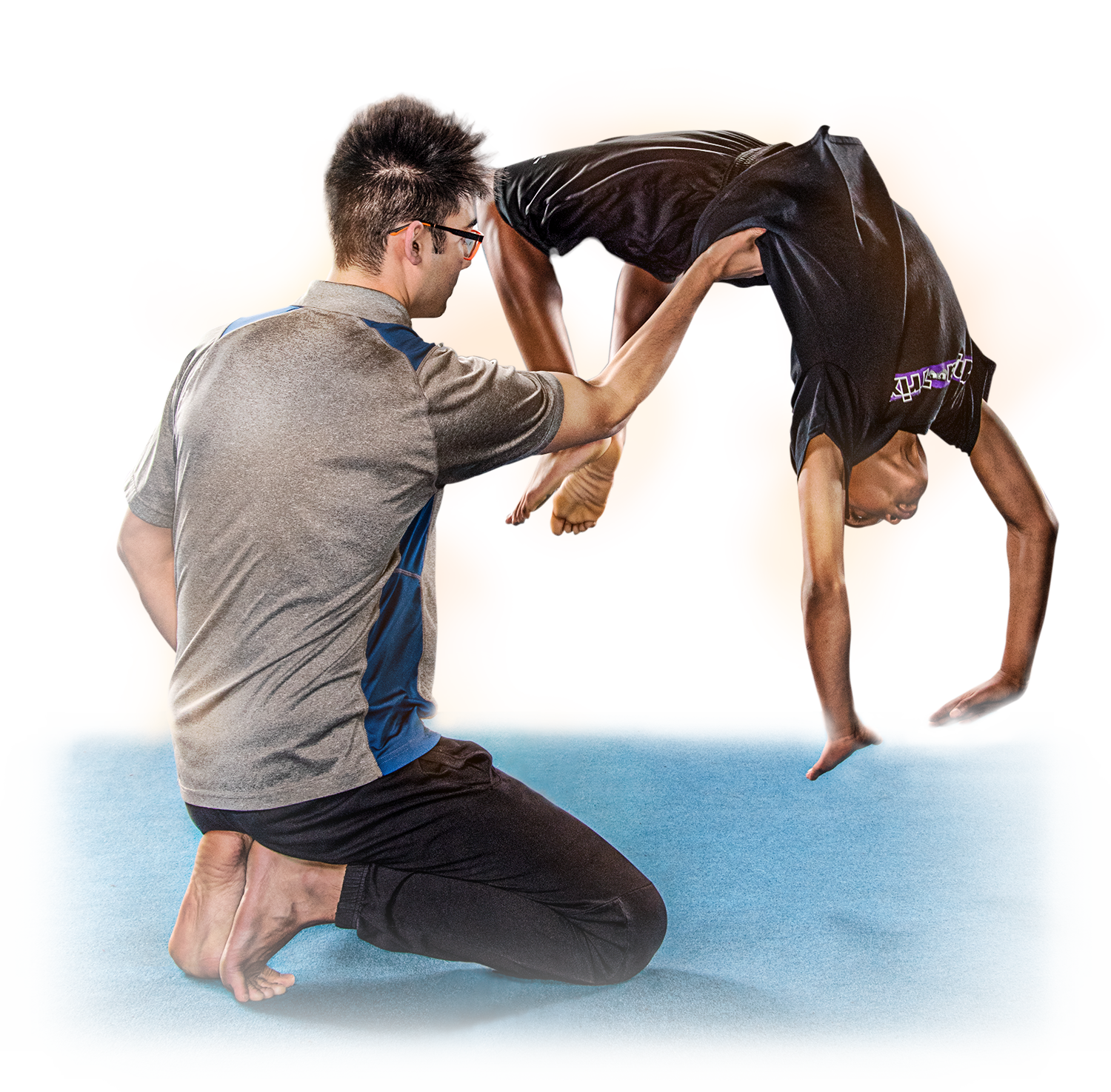 Give Kids the Heart of a Warrior with a NinjaTrix Kids Fitness Franchise
We blend three sport disciplines to create a trifecta of fun and fulfillment – all in a BOOMING industry.
Kids LOVE the NinjaTrix franchise program, and you, along with their families, will love watching them train and improve their skills over a 12- or 24-month program.
We invite you to explore what we have to offer with a kids fitness franchise opportunity that brings the best elements of three sports – martial arts, parkour, and gymnastics — together for one amazing program.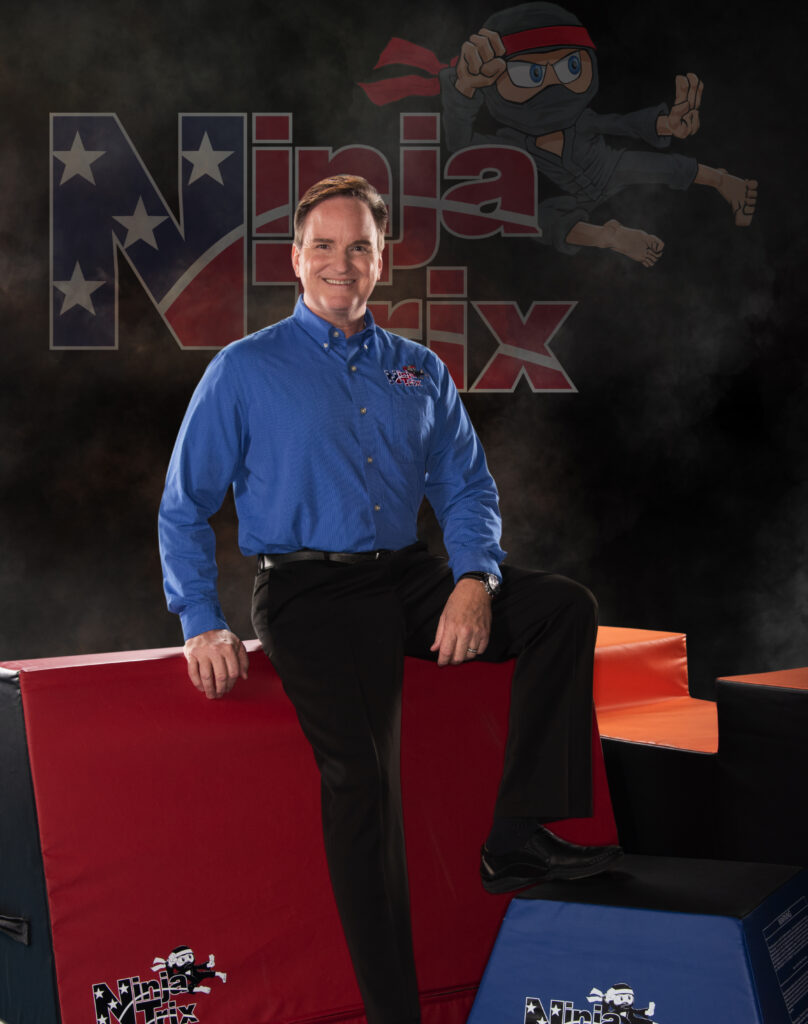 A Leader Who Shares His Personal Best
Our founder, Steve Butts, is no stranger to business. For more than two decades he has been bringing fitness, recreation, and training facilities to kids and families in communities like yours, in the disciplines of martial arts, gymnastics, even ice skating! 
Dozens of locations across the country (and the world!) have implemented NinjaTrix curriculum developed by Steve, and today, he is ecstatic to help coach NinjaTrix franchise owners, so they too can build a future in a fantastically rewarding industry.
What You'll Get Joining Our Franchise Opportunity
Ensure your business investment will thrive with a family franchise opportunity that the kids and the community will love. 
NinjaTrix Kids Gym Franchise knows that, tho a comprehensive and proven franchise business model is given, constant support is needed for your business success. Don't miss the following points!
Our Franchise Business Soaring Reviews
Both our sons participate in the Ninja Trix program, they literally can't stop talking about it!! Ninja Trix brings pure excitement out of my kids; as a parent, it's so wonderful to see!
Ninja Trix rocks! Sensei Steve has been willing to share a little of his secrets of success with me for my business and the wisdom is invaluable. The program itself is awesome as a standalone or supplement to our martial arts programs, but especially useful for birthdays and events! Thx Ninja Trix Team!"
It's not only about what NinjaTrix can show and tell you, it's also about what the people are saying about this amazing kids gym business. 
Best franchise opportunities are characterized for strong and positive reviews!
What it Takes to Join NinjaTrix Kids Franchise
It all begins with an estimated initial investment, followed by support and training you can count on…
Ranging from $224,600 to $381,500
Including an initial franchise fee of $49,500
(see our FDD for details)
Take the next step in your personal and professional future with an exciting kids fitness franchise of your own.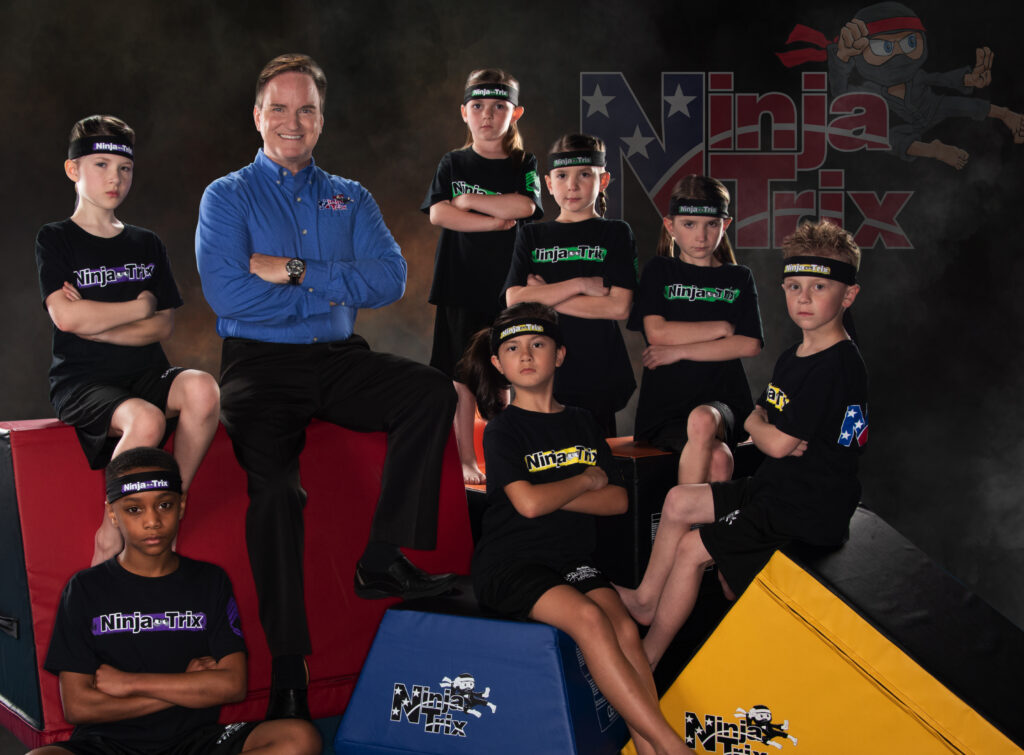 Owning a NinjaTrix Franchise Only Takes a Few Steps:
Ninja Trix franchise opportunity not only gives you an established franchise business plan that has proven to work, but also we give you franchise training and support that will make you a successful business owner.