Best Indoor Playground Franchise Business
An Indoor Playground Franchise? Yes, and one you'll love! Continue reading to find out about the details of a business opportunity inside a growing and thriving industry.
Many Reasons to Own an Indoor Playground Franchise
Kids are screaming for games, games and more games!
Give them what they want with an awesome Indoor Playground Franchise.
Own one of the first programs to go offer a ninja warrior franchise program that includes physical education, and values such as discipline on the playground.
An indoor franchise curriculum offers a fresh option to the already known options in the market, with the added value of a Ninja Franchise, have novelty to your advantage.
Perks of an Indoor Franchise Opportunity
What

is an Indoor Playground Franchise?
An indoor playground franchise is a turnkey package of pre-designed play structures, equipment, and interior design guidelines that allow children enjoyment, catering a strong demand for safe, active, and fun play spaces.
With frustrating issues for parents such as:
Unsafe environments
Bad weather
Poor playgrounds
Enormous cities not suited for kids enjoyment
A reduction in physical courses in schools
Why investing in an indoor playground franchise?
Franchisees can capitalize the new opportunity an indoor playground franchise provides for parents who want their kids to be happy and healthy, even more so for children who need to start moving. The 5 major benefits of an indoor play franchise speak for themselves:

This is why we've built an indoor franchise business model with an ideal combination of activities that fall under the umbrella of indoor kids gym franchises. We've combined three popular fitness curricula to create one outstanding program: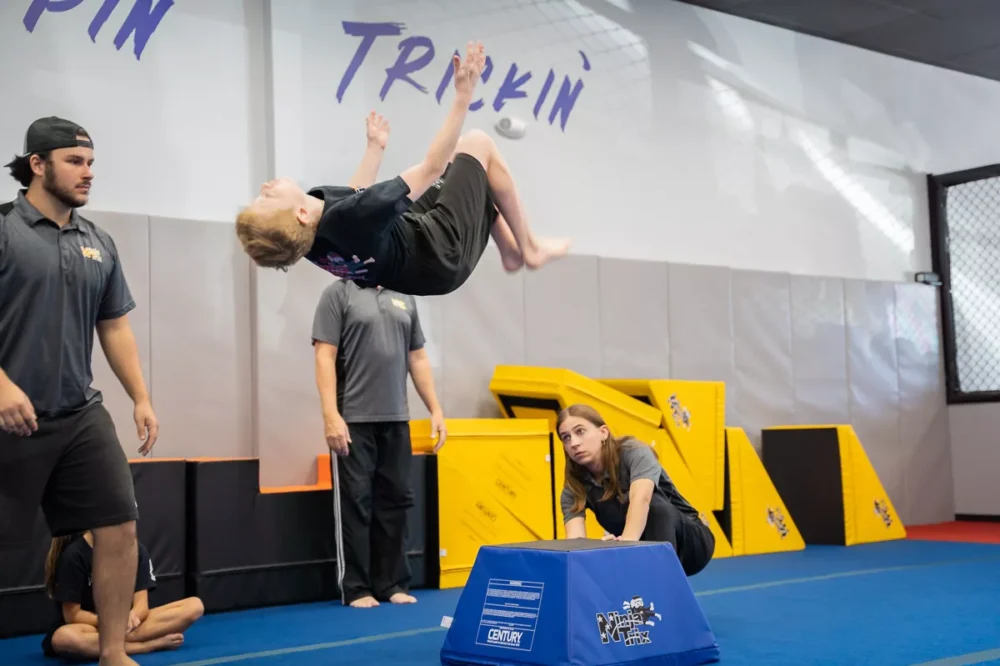 Top Indoor Playground Franchise Opportunity Features:
Foundational martial arts skills taught in a safe, fun, and challenging environment for kids.
Running, jumping, and climbing through obstacles at a high-rate of speed, just the classic fun children love!
Tumbling skills to increase body awareness, balance, coordination, and strength. Your little ones will be on their way to an amazing body.
Join a Growing Indoor Playground Franchise Industry:
Children are the hearth of the nation, and many people know this. For this, the indoor playground industry is expected to grow months away from the pandemic.
Need Even More Reasons to Join Us? With NinjaTrix, You Can...
Ready to join One of the best Ninja Indoor Playground Franchise Opportunities?
We'll guide you through every aspect of your NinjaTrix investment, helping you with franchise processes such as:
Franchise Site Selection
Business Plan & Management
Franchise Marketing
Building a franchise team